News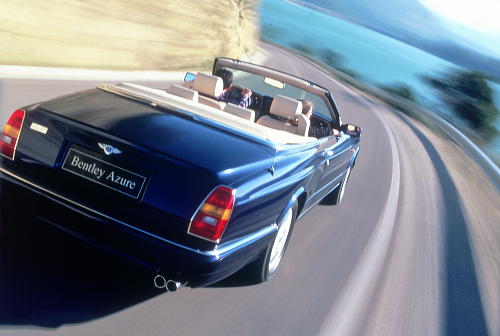 TECHNICAL KNOW-HOW PUT TO THE TEST
21 Apr 2016
Richard Allen, Aftersales Systems Specialist, Bentley Motors


We have created this website to enable you to search heritage parts and component catalogues that have never been available to the public before. This complex job involved a taskforce of people who have Bentley imprinted in their DNA and a real passion for what they do; who know the history of Bentley and have technical knowledge about the complete model range. One of the leading characters behind the creation of this website is Richard Allen, our System Specialist.


Richard Allen began his career with Bentley Motors as an engineer back in 1981, moving into aftersales 20 years ago.


During the course of his everyday work as an Aftersales Systems Specialist, Richard is called upon to advise about systems and processes, collating and fine tuning technical information. And in the true spirit of Bentley, this task has its own code of conduct, to design and develop the very best, be true to Bentley heritage, use the best of today but innovate for the future.


Like any member of Crewe staff you speak to, he is absolutely committed to the brand: cut him in half and the word Bentley runs through his core. So when the project to compile all of the data commenced, it was down to Richard and his team to crunch and test it all out.


"At the end of the day, aftersales, heritage and parts are a continuing business, and to be honest, fairly unaffected by the recession. We know that it is an area of the business that will continue to grow, and this project will facilitate that growth, putting the right part at a customer's fingertips."


"All of the old technical information on the various models would eventually make its way back to me, and it was my job to verify it," said Richard.


"Everything from 1955 onwards, we look after; we take our heritage seriously."


And so the testing goes on. As the website expands, Richard continue to use his technical expertise to analyse, amend and finally approve, each catalogue ensuring that decades of heritage will be within your reach at the click of a mouse.


Thanks to specialists like Richard, this electronic catalogue continuous to grow.


Looking for a particular part or component? Check how you can now find it and browse the website.